Welcome to Harvey's at The Henderson!
Welcome to Harvey's at The Henderson!
Hendersonville's only year-round inside and outside dining venue, offering the option of a cozy inside or an Al Fresco restaurant experience.
The Henderson has installed a series of fabric roll-up curtains to cover the porch area so as to provide a weather break for outdoor patio seating.
The curtains are made using a revolutionary 'Soltis 92 Solar Screening Mesh' which is breathable so as to maintain the air flow but as the mesh holes are so small rain cannot permeate the fabric. This also blocks out the glare and heat from the sun.
During any inclement weather the Patio is also heated with a series of 46,000 BTU Gas Patio Heaters which give off radiant heat and project a warm glow during dinner.
Harvey's Patio Dining Hours
Thursday - Saturday: 5:00 pm - 8:00 pm
Sunday Brunch: 10:00 am - 1:00 pm
Please call (828) 696-2001 for reservations.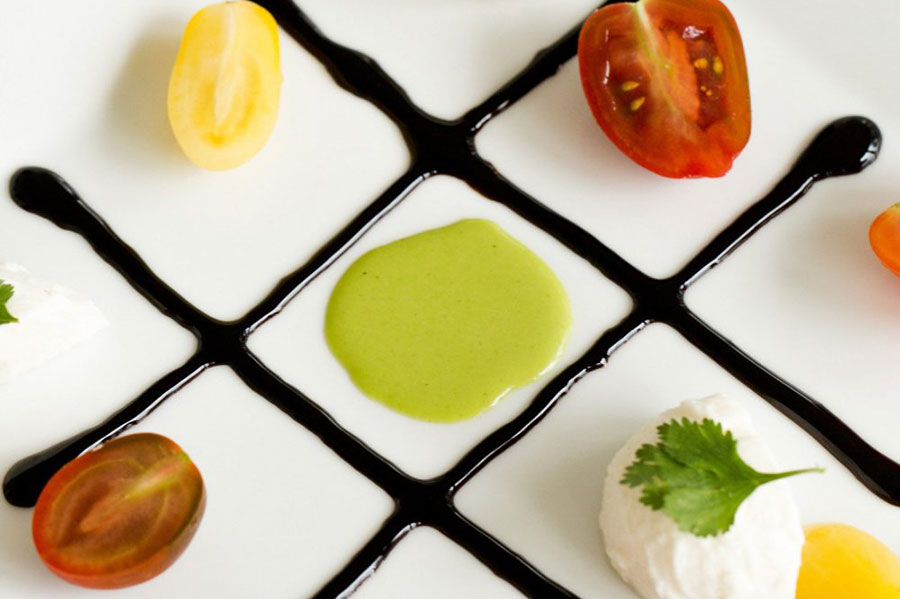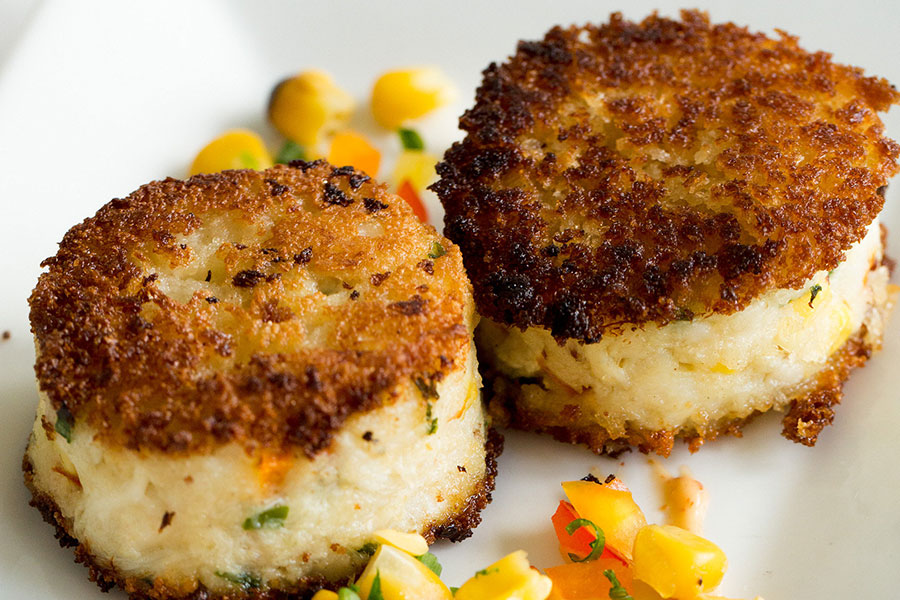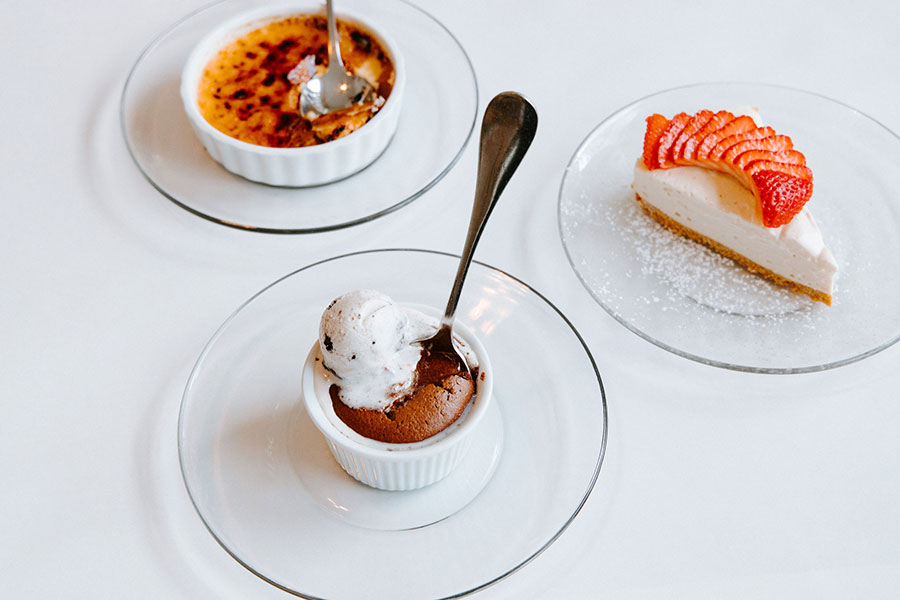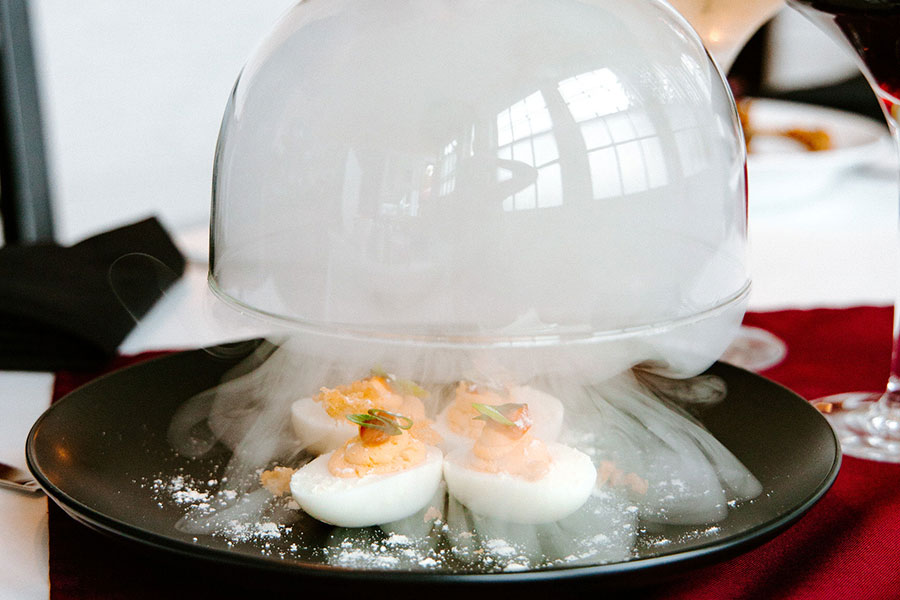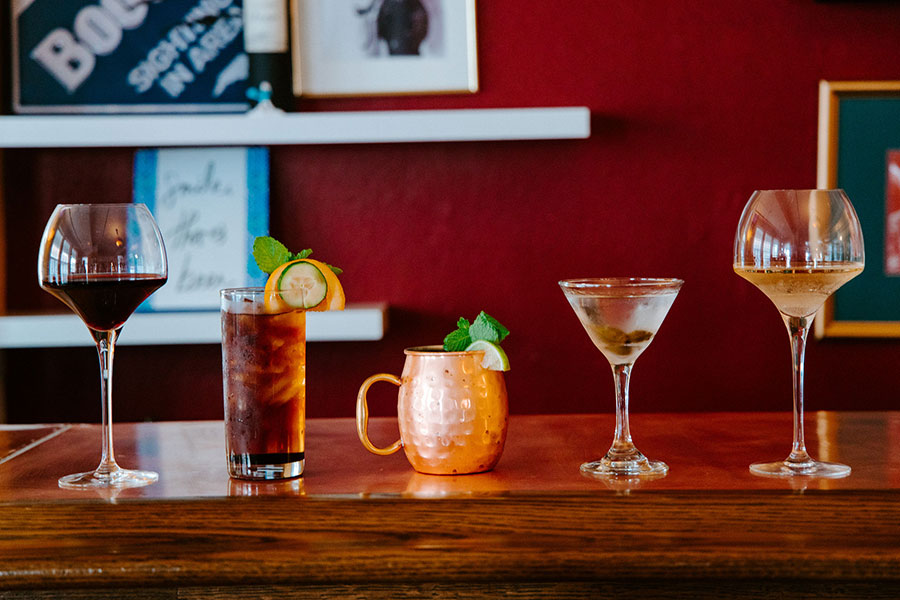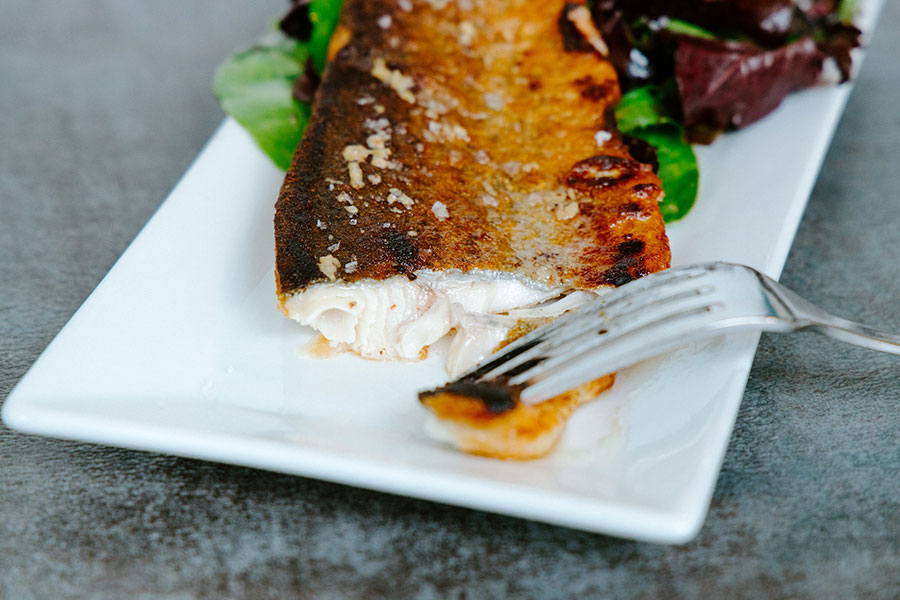 Welcome to Harvey's at The Henderson
Welcome to Harvey's Hendersonville's only restaurant and lounge located in an accommodation in
downtown Hendersonville.
Harvey's is open to the public for dinner on Thursday through Saturday from 5:00 pm-8:00 pm and on
Sunday for brunch from 10:00 am-1:00 pm. Let our award-winning Executive Chef Michael, with over 25
years' experience with the Ritz Carlton & W Hotels, Michelin Star Restaurants and as the Director of
Culinary for Royal Caribbean Cruise Lines, prepare you a memorable meal based on local, seasonal
ingredients.
The menu offers a selection of small and large plates that will be delivered to you spontaneously the
moment they are created. A well-known adage among chefs is, "You eat with your eyes first." The food
presentation at Harvey's is spectacular and mouthwatering. The dishes are as varied as the fresh
ingredients that are in them, they do have several things in common; they are served in exquisite
fashion, they are meant for immediate gratification and they are to be savored.
Chef Michael hasn't forgotten those with dietary restrictions. His new menu is clearly marked with
Vegetarian, Gluten-Free, and Non-Lactose options. See the full Small Plate Menu Here.
Harvey's Lounge's top mixologist, Jeanne, serves classics wines, beers and top hand-crafted cocktails
using the freshest ingredients, homemade mixers and premium liquors, with the proper ice to create
fresh and flavorful libations to help you unwind and savor the experience.
Do not miss our monthly special culinary events. The Wine Dinner Special is on the 2nd Wednesday of
each month and 'The Hoot' @ Harvey's Trivia Night is on the 3rd Wednesday of each month. To dine with
us to eat by whim, free from rules or schedules. It is meant for those who wish to enjoy life to the fullest
and pass time with family & friends.
For those guests staying in Inn after a good night's sleep, let our award-winning Executive Chef Michael
prepare you a gourmet breakfast to start your day's adventure or outdoor adventure. Whether you
reserve a room and stay the night, or just join us for dinner or a drink or two, we can't wait to welcome
you! Our Hendersonville restaurant is unique fine dining right at The Henderson.
Check out our features in the Escapism, Blue Ridge Mountains Travel Guide, Biltmore Beacon, and Leisure Group Travel!
Restaurant & Lounge Hours
Thursday - Saturday: 5:00 pm - 8:00 pm
Sunday Brunch: 10:00 am - 1:00 pm
3rd Wednesday of the Month | 'The Hoot' @ Harvey's Trivia Night
Gourmet Breakfast
Complimentary gourmet breakfast is served daily for The Henderson guests 8:00 – 9:30 a.m. Alternate times may be pre-arranged to accommodate your schedule. WIFI is available in the common areas for your convenience, as well.
For our early risers, we invite you to enjoy coffee or tea at the coffee bar provided on each floor. While the specialty dishes at Harvey's may change with the seasons, browse below for a peek at what you'll find on the breakfast menu.
Then, consider checking out our Hendersonville Travel Guide for more great dining recommendations in the area.
Sample of Breakfast Selections
Eggs your Style
Bacon, Potato Hash, Toast
Eggs Benedict
Poached Eggs, Canadian Bacon, English Muffin, Hollandaise
Carolina Country Ham & Cheese Omelet
Potato Hash, Toast
Fresh Fruit Plate
Seasonal Fruit, Non-Fat Yoghurt
Waffles
Local Seasonal Fruit, Whipped Cream, Vanilla-Maple Syrup
St. James Award Winning Scottish Smoked Salmon
Bagel, Roma Tomatoes, Red Onions, Capers, Scallions, Cream Cheese
Selection of Cereals
Fruit Cup & Toast
Buffalo Devilled Eggs | Smoke, Sriracha, Blue Cheese Powder
Take a peek at this short video highlighting one of our delicious menu items at Harvey's.