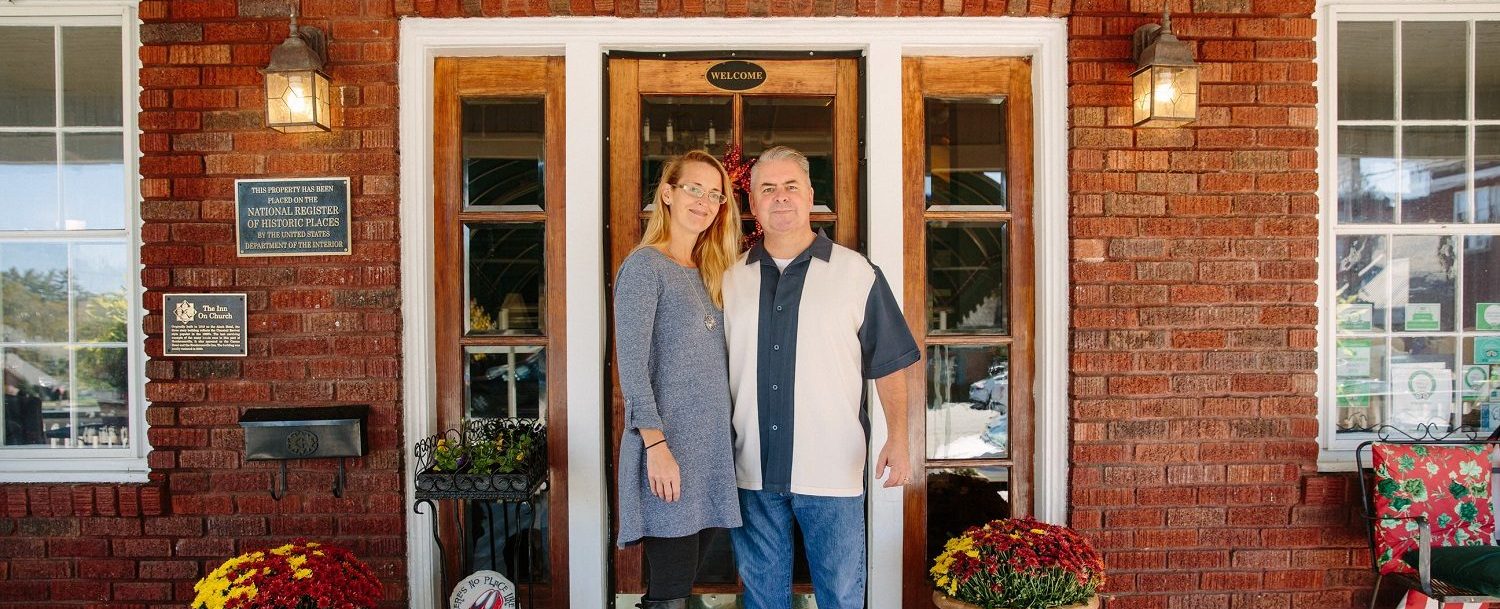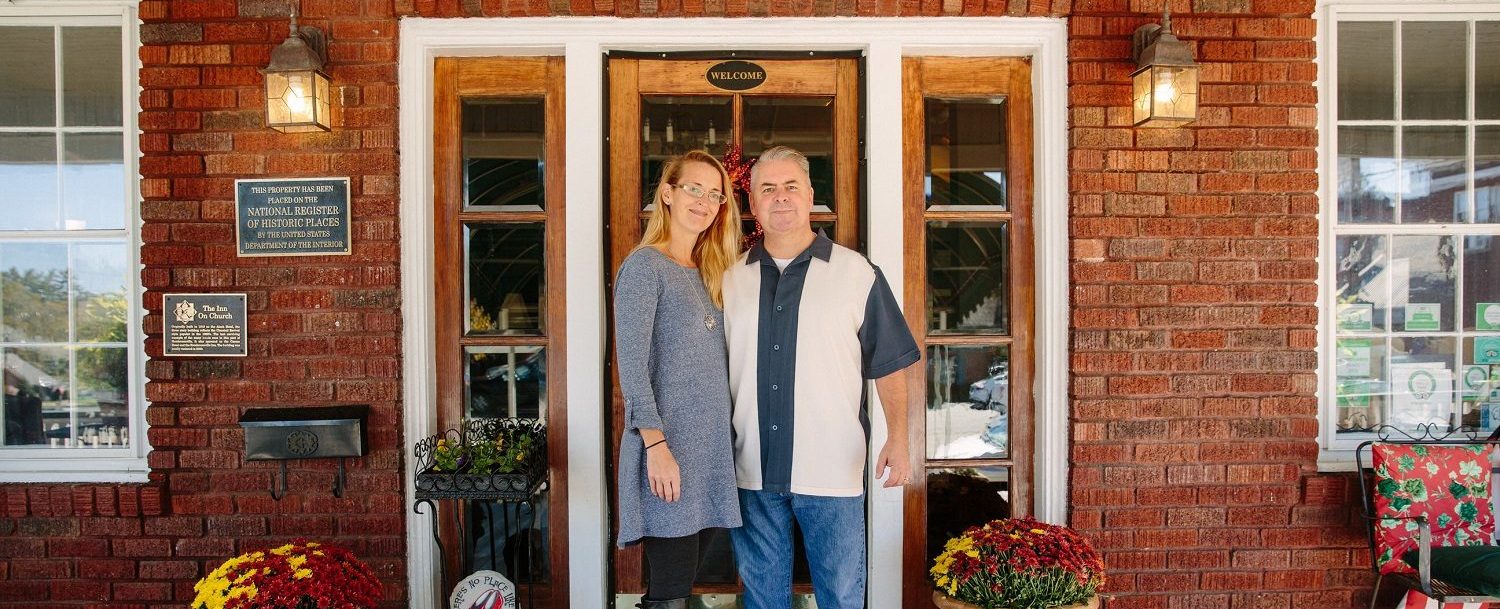 Meet the Innkeepers
Welcome to our home. Family, friends, and service with a smile are our core values.
The Henderson is your home away from home. We are more than an Inn; we provide a family friendly environment with the finest food & beverage in a listed historic building in the foothills of the Blue Ridge mountains.
Owner & Chef – Michael Gilligan
An award-winning Executive Chef, Restaurant & Hotel professional with over 25 years' experience in leading establishments such as the Ritz Carlton, Conrad-Hilton & W Hotels, Michelin star Restaurants and most recently as Food & Beverage Director for Royal Caribbean Cruise Lines. A culinary innovator known for producing top quality food without pretension. Experience Michael's food & beverage offerings at Harvey's Lounge, open to the public as well as The Henderson's overnight guests!
Owner & Manager – Jeanne Gilligan
Jeanne Gilligan brings with her a number of years in the hospitality industry from small intimate guest house hotels on the west coast of Ireland to high rise hotels in Times Square New York City. Plus their two children, Katie & Jack who are quirky but they wouldn't want it any other way!